The University Modern Language Centre The University Modern Language Centre
The Centre for Modern Language of the University of Granada is situated in the city centre, in the central and authentic neighbourhood of "Realejo" and only a few minutes walk from the Town Hall and the Nasrid palace "the Alhambra".
The CLM has two sites, seven minutes walk apart. The main building is found in the old Palace of Santa Cruz (16th C.), whose restoration for educational purposes was completed in 1992. The second building is the old Hotel Kenia, adapted for teaching purposes in 2005.
PLACETA DEL HOSPICIO VIEJO BUILDING
(Main building)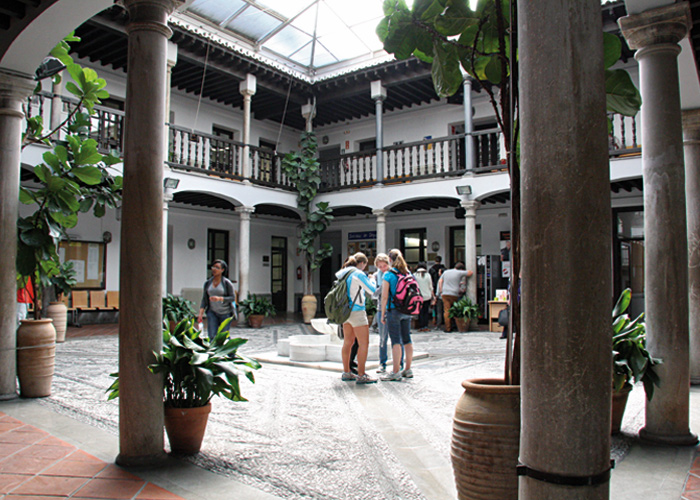 Placeta del Hospicio Viejo s/n
City: 18009 GRANADA
Telephone:(+34) 958 215 660
Fax: (+34) 958 220 844
HUERTA DE LOS ÁNGELES BUILDING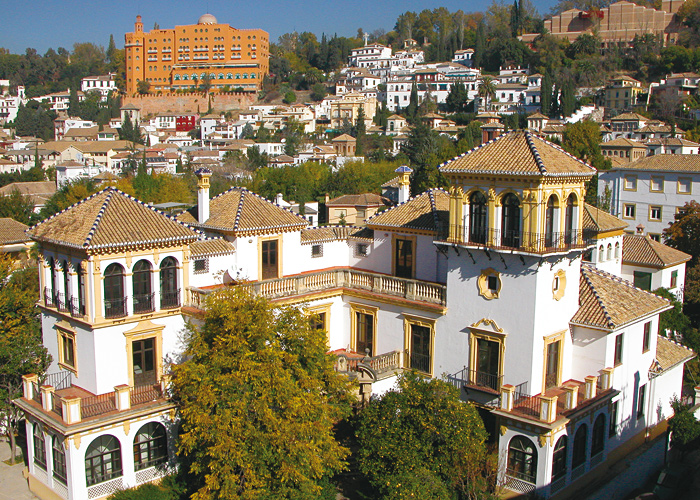 Calle Molinos nº65
City: 18009 GRANADA
Telephone: (+34) 958 215 660 (Ext. 300)
Fax: (+34) 958 228 486